Lumi LED Protective Eyewear
Cyberpunk Style Crystal Luminous LED Protective Eyewear New Trendy
---
Frame Width: 150 mm / Frame Height: 43 mm / Bridge Width: 37 mm / Template Length: 120 mm / Lens Width: 56 mm / Variant Grams: 40 g
You can return your order to us within 14 days of receiving it and to get a full refund or exchange for another pair.

Items purchased during a sale or items on our sale page are final sale and not eligible for returns or exchanges.

Visit our Shipping Policy and Return & Refund Policy to learn more.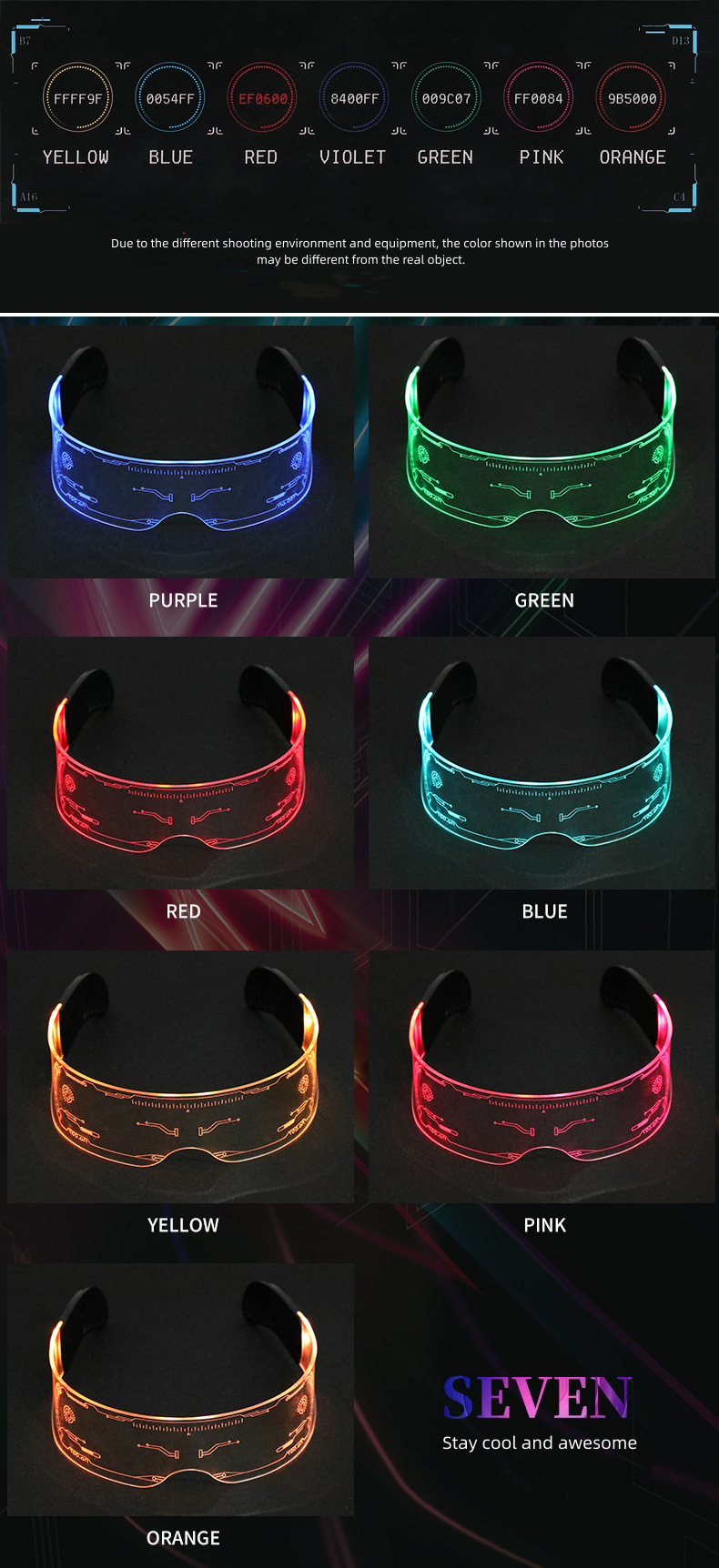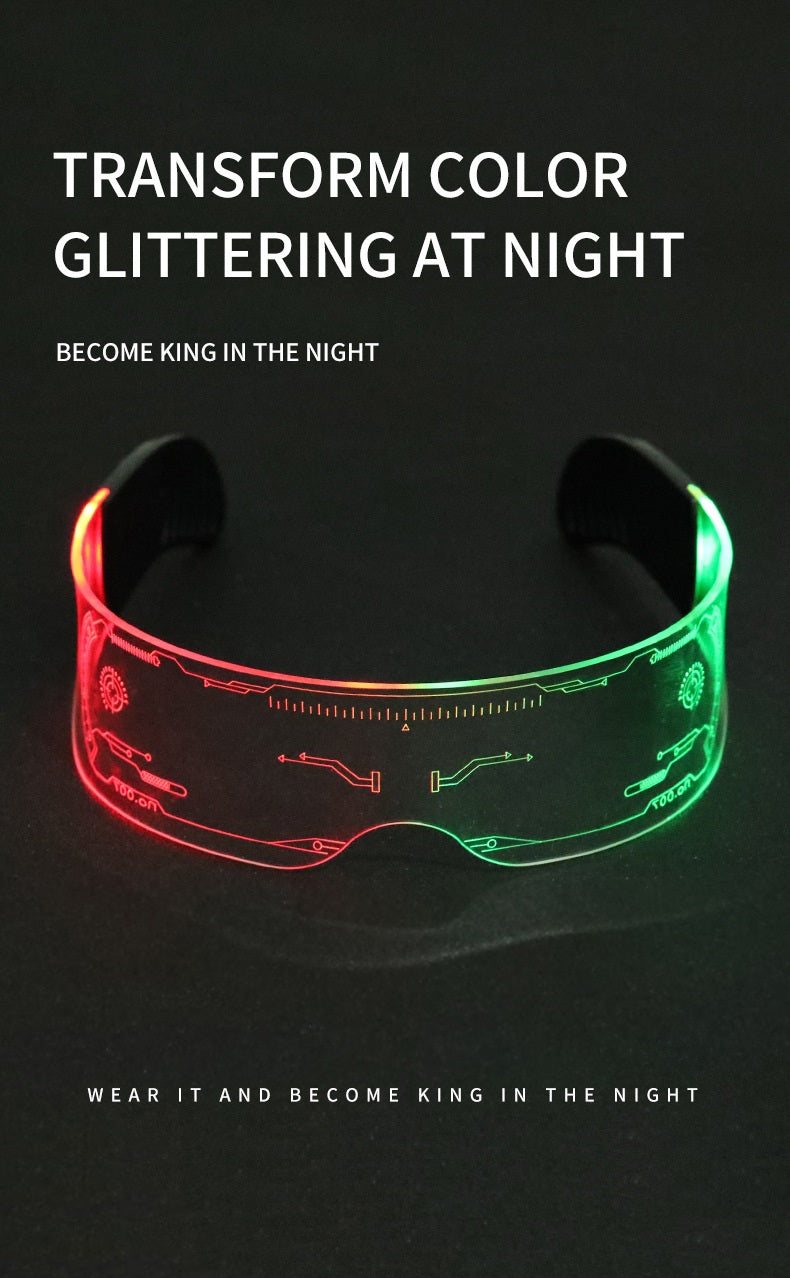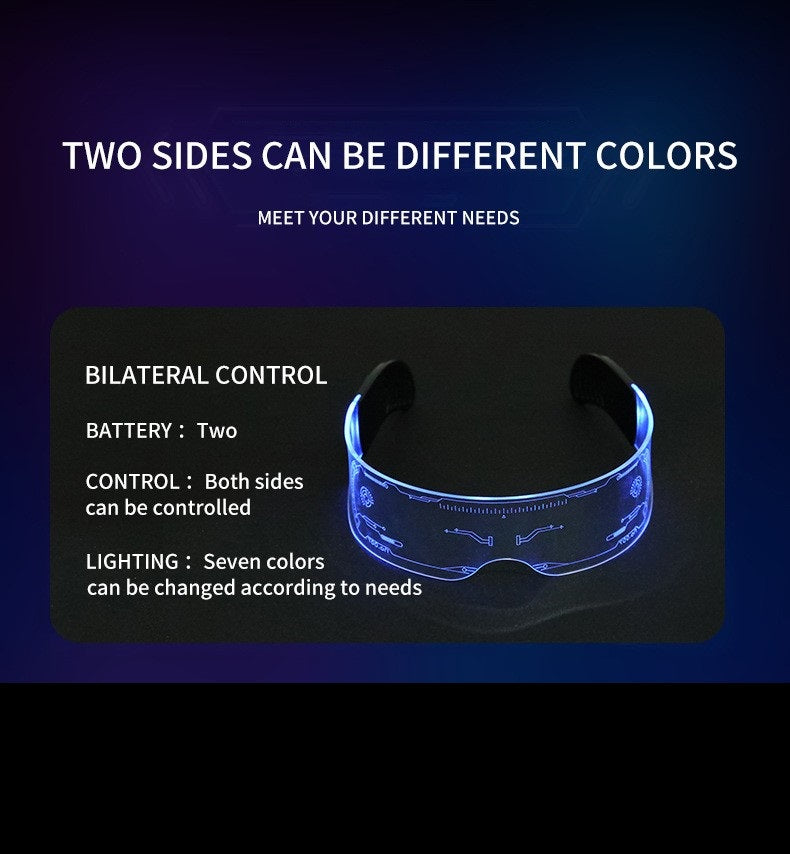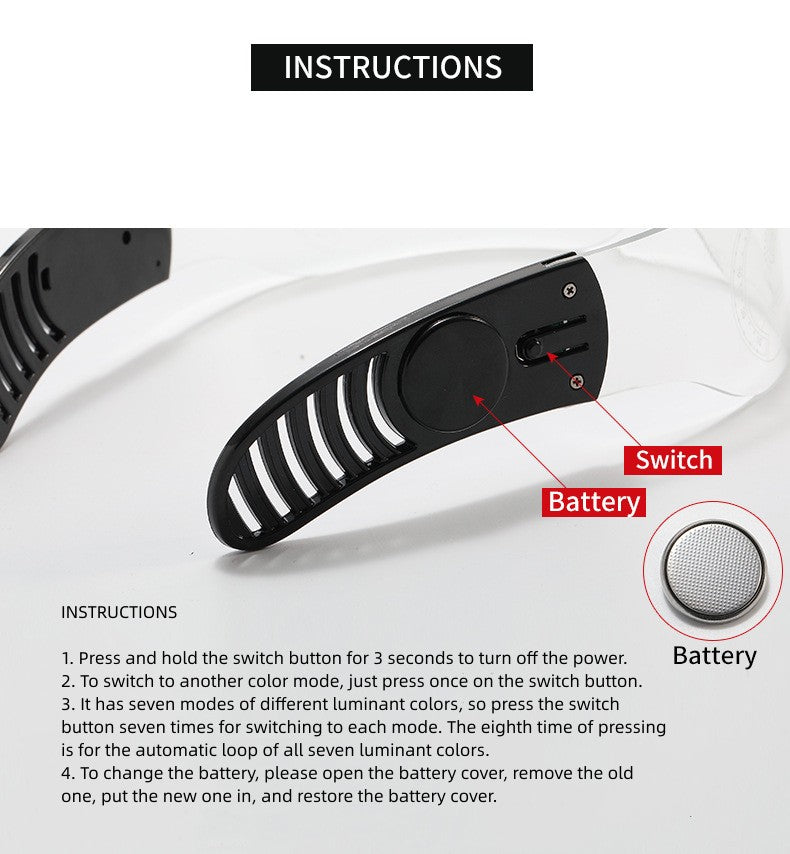 Product instructions
Press and hold the switch button for 3 seconds to turn off the power.
To switch to another color mode, just press once on the switch button.
It has seven modes of different luminant colors, so press the switch button seven times for switching to each mode. The eighth time of pressing is for the automatic loop of all seven luminant colors.
To change the battery, please open the battery cover, remove the old one, put the new one in, and restore the battery cover.